Holiday shopping — whether done at a physical store or online — is a stressful proposition that, okay, sometimes leaves us awake at 3 o'clock in the morning randomly typing the word "Kanye" into the search box at Etsy in a fit of desperation.
The results, when you do that, are weird. But, shockingly, they're not that much weirder than the things you find when you type in the name of just about any artist with a rabid following. If you're running out of time this Holiday season and can't seem to find something for that music obsessive in your life, we guarantee these will, at the very least, bring out that element of surprise we all crave this time of year.
The possibilities for what you can do with a Kanye West fingerpuppet are endless! You can poke your finger in the face of someone else who's talking and say, "I'ma let you finish…", you can – okay, maybe that's it, and that'll get really annoying after about three seconds. But if your Kanye enthusiast already has enough pairs of Venetian sunglasses to last the rest of the year, you may feel the need to stretch it.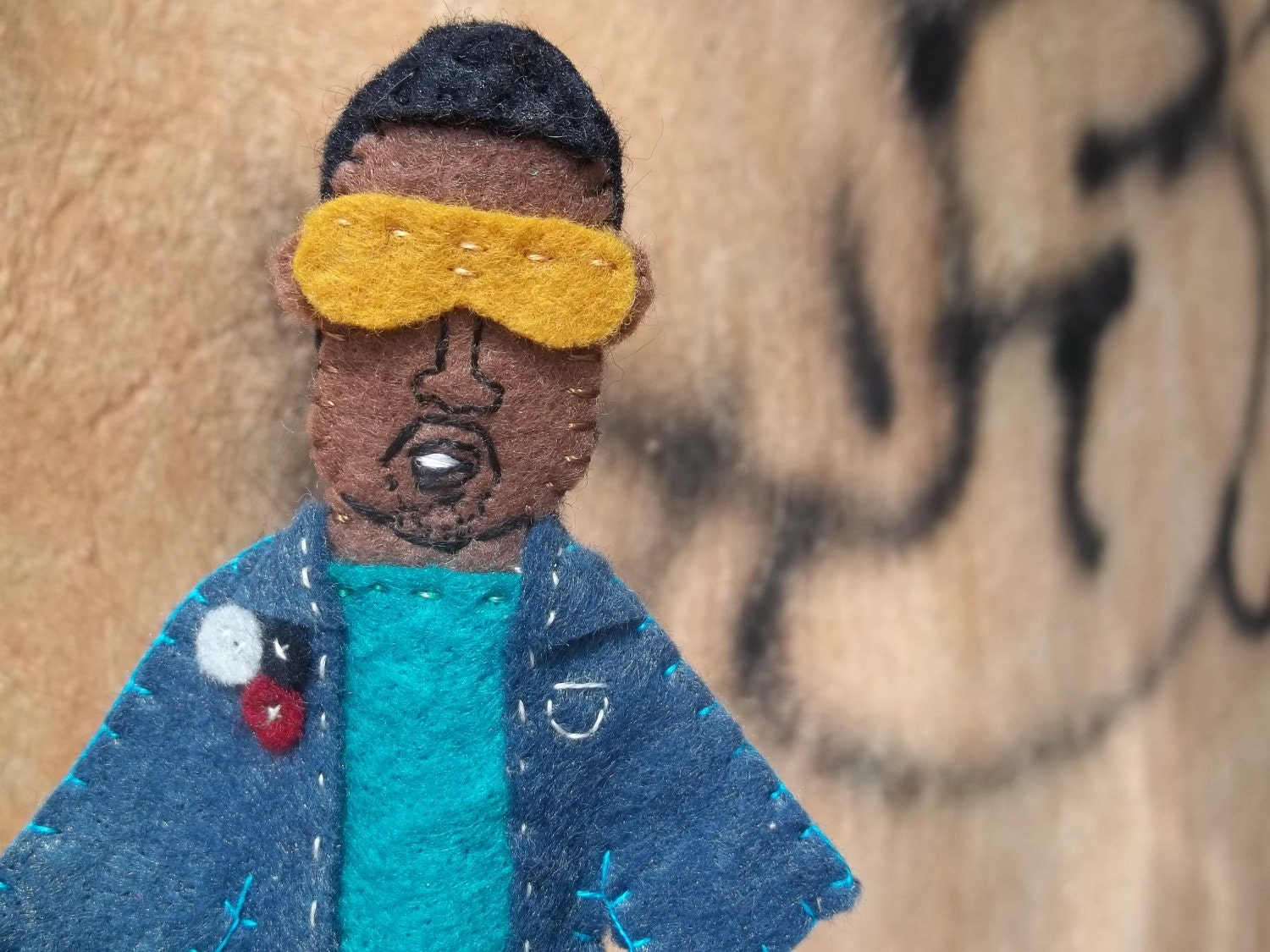 This is just a really good pen-and-ink drawing of (sometimes) Mister Heavenly guitarist and former scrawny hoodie-wearing hipster dreamboat movie star (circa 2007-2010), Michael Cera, as a dinosaur. Yes, of course, it's signed, but presumably only by the artist and not by Cera himself. Still, if your fan ever gets the chance to meet him, think about how entertained he'll be when he/she presents this framed art print for him to adorn with his signature.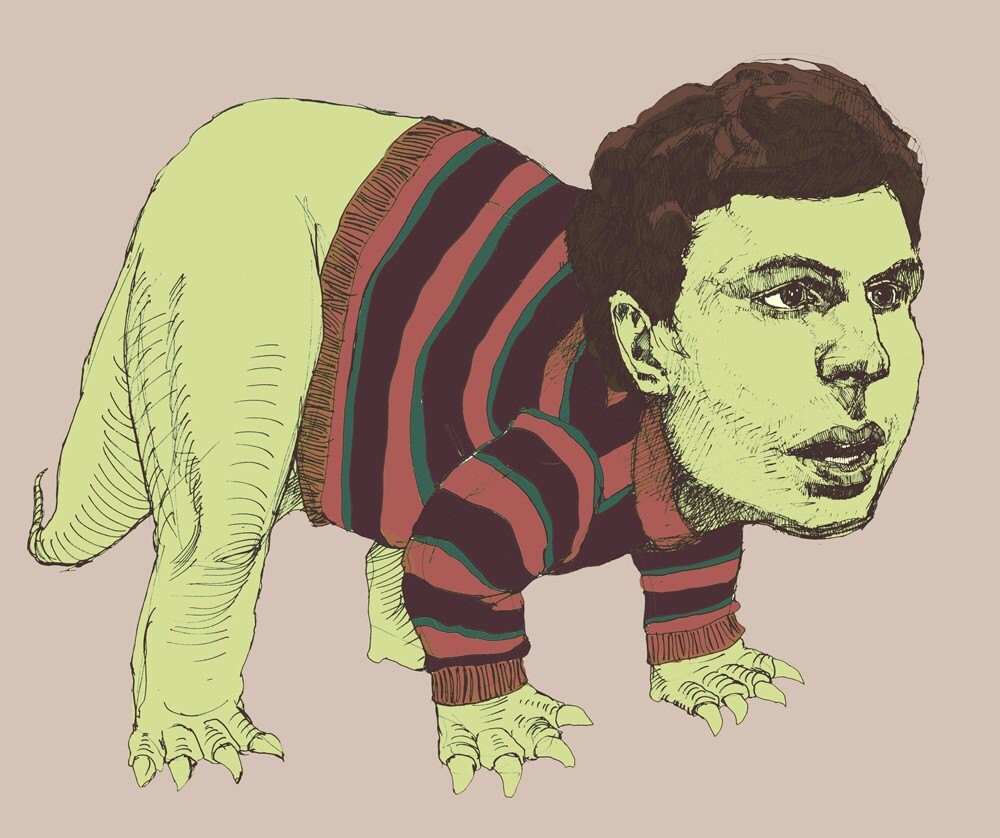 There are plenty of ways for fashionable parents to turn their precious children into hipster accessories these days, but while an 0-3 months t-shirt with a mustache on it is played out, this hand-screened Bon Iver onesie is decidedly fresh. Get those new parents in your life this "Bonsie" and think about how all of the other babies who like to poop themselves and nap while listening to Justin Vernon's mellow melodies are going to be so jealous.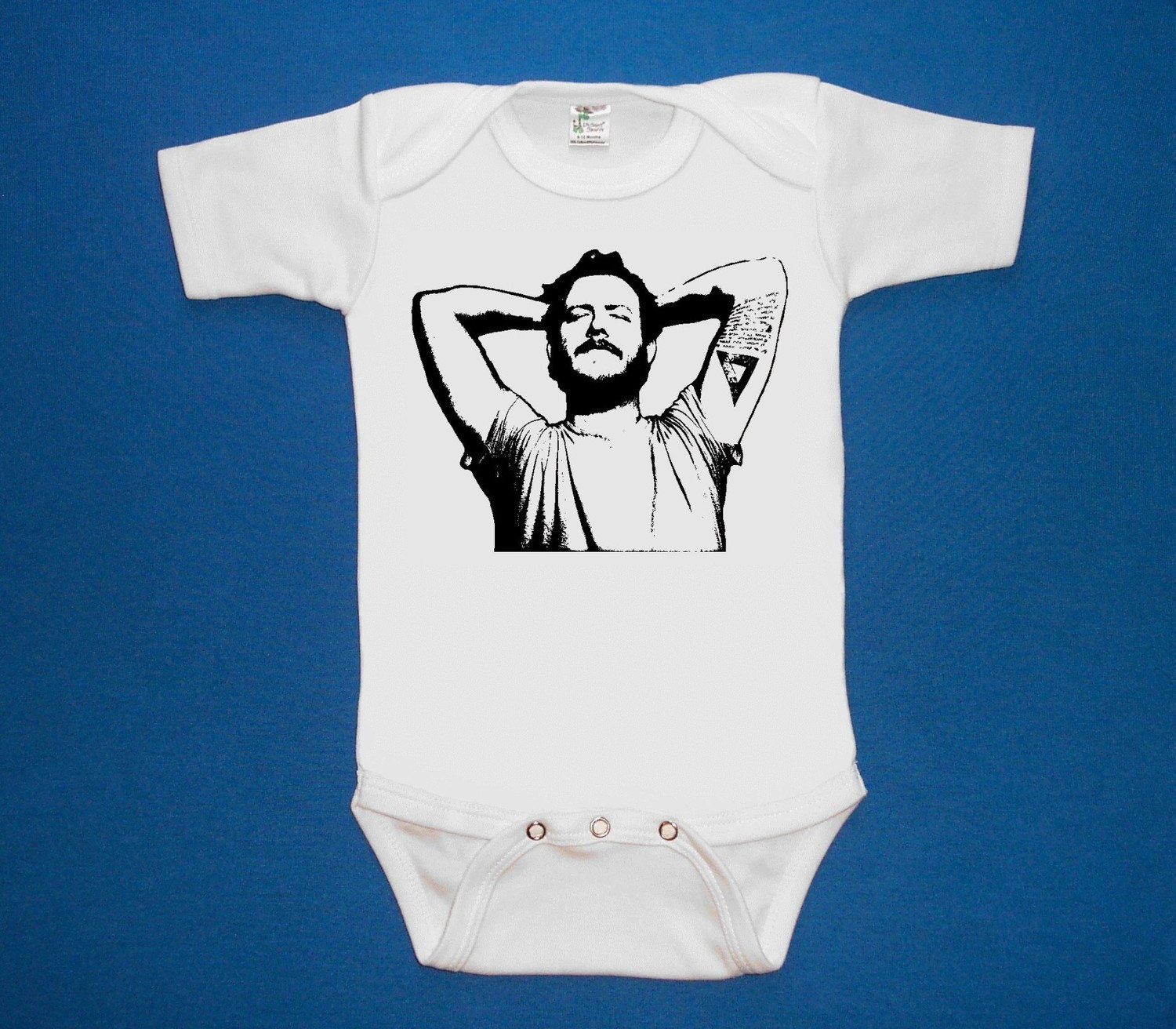 4. Conor Oberst "abstract celebrity print"
If you know someone that's developed complicated feelings about the Bright Eyes frontman in the years since he transitioned from bleedingly-earnest teenage emo icon to NPR-friendly Americana cool dude, but lacked the proper visual outlet to express it, you're in luck. Here is Conor Oberst with a Joker-in-Dark-Knight-style smile, sunken, blackened eyes, and  a … crown of thorns? The story is in the soil, indeed.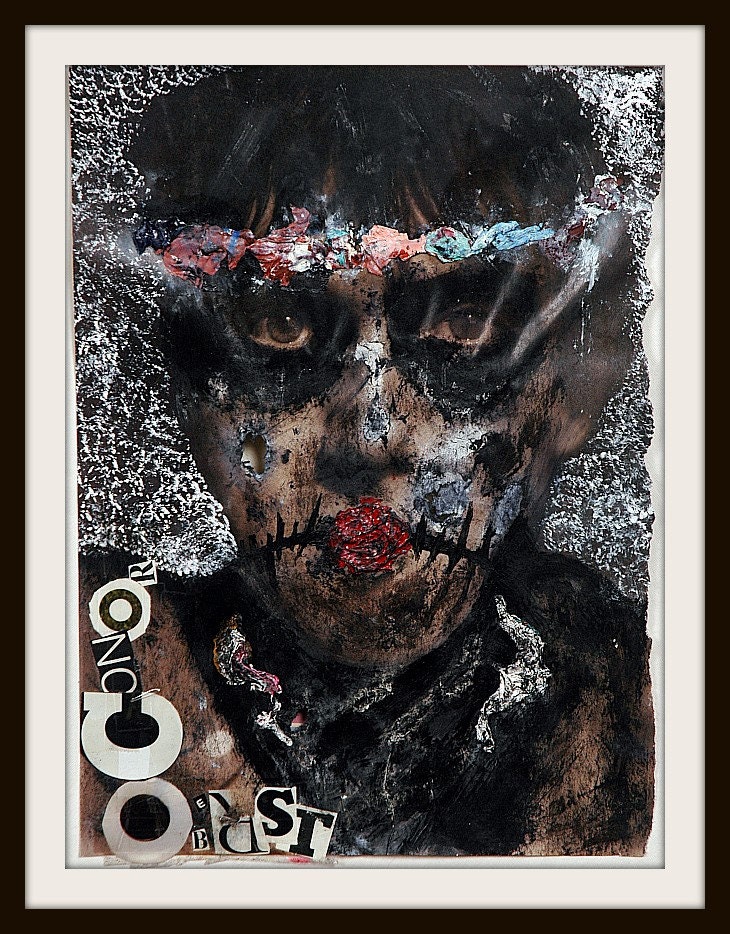 It's hard to go wrong with jewelry at Christmas and we're banking that your Weezy fan doesn't have a Lil Wayne charm bracelet. Bedecked with eight lovely little charms, this isn't formal jewelry per se, but certainly a conversation piece and potential heirloom.